Overview
The Aim of the HIV/ STI programme is best explained in the the UNAIDS 2020 vision,
Outlined as the 90-90-90 target.
This target is expanded below:
By 2020, 90% of all people living with HIV will know their HIV status.
By 2020, 90% of all people with diagnosed HIV infection will receive sustained antiretroviral therapy.
By 2020, 90% of all people receiving antiretroviral therapy will have viral suppression.
Over 2100 persons have been diagnosed with HIV in the North East Region. We continue to provide free testing at our health centres and Hospitals and through collaboration with our Prevention team.
We offer free Anti-retroviral drugs (drugs for the treatment of HIV) at the following locations:
St. Ann's Bay Health Centre pharmacy
St. Ann's Bay Hospital pharmacy
Port Maria Hospital pharmacy
Port Antonio Health Centre
We are also in partnership with Fontana Pharmacy Ocho Rios who dispense ARV for patients are able to pay a processing fee and fill their ARV prescriptions.
Major Initiatives:
Test And Start
Under this initiative, all clients who are HIV positive are exposed to a one- on –one educational session then they are started on ARVs as soon as the patient is deemed ready. Patients are started on medication regardless of the state of progression of the virus. This is geared at suppressing the virus as soon as possible and reducing the risk of contracting other infections (opportunistic infections).
Other Services offered include:
Free HIV and Syphilis testing
Family Planning
Free Treatment for sexually transmitted Infections
Contact Tracing
Social Support in conjunction with other government agencies
Counseling services for adults and adolescence
Prevention of Mother to child Transmission
Educational Assistance
CD4 and Viral Load Testing
Prevention and Control
Mobile Testing (routine or special events)
Edutainment for workplaces, schools communities
Empowerment coaching for vulnerable populations
---
Schedule of Services
| | |
| --- | --- |
| St Ann's Bay Health Centre | Monday to Friday ; 8:00am - 8:00pm |
| Claremont Health Centre | 1st Monday in January, April, July and October |
| Alexandria Community Hospital | 3rd Monday in January, March, May, July, September & November |
| | |
| --- | --- |
| Port Maria Health Centre | Mondays to Fridays; 8:00 am - 4:00 pm |
| Highgate Health Centre | 2nd Wednesdays; 4:00pm - 8:00pm |
---
HIV Treatment and Prevention Team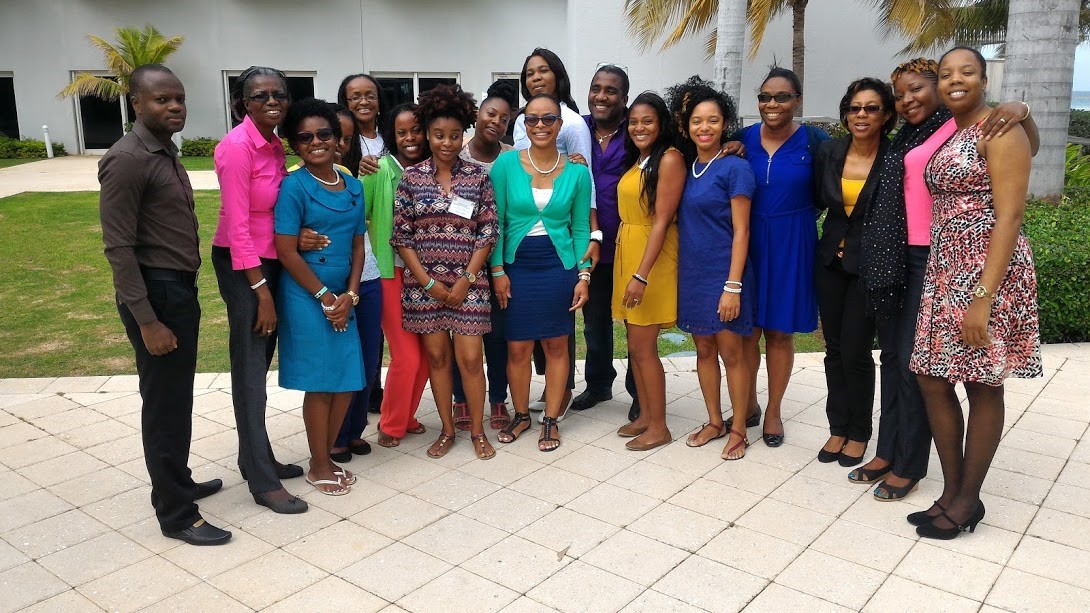 AIDS Health Foundation (Partnership)
Is an official partner to the Jamaican Ministry of Health to provide care to Jamaicans living with HIV
Some Activities include:
Assistance with accessing additional laboratory testing for HIV/AIDS clients
Assistance with the provision of medication for opportunistic infections
What is Quality Assurance to us?
To improve the quality of care and minimise adverse outcomes through continued monitoring and evaluation.
Areas of focus
Customer Service
Infection prevention and control
Drugs and Therapeutics
Health and safety
Clinical Effectiveness
What we do
Internal Monitoring and evaluation of the structure, processes and outcomes of the services we offer at all facilities
Integration of services for better outcomes
Conduct research and training
Outcomes
Quality improvement Initiatives
Improved efficiency and effectiveness
Non-Communicable Diseases (NCDs) are the leading cause of mortality and morbidity in Jamaica with the most prevalent conditions being hypertension, diabetes and asthma. Though the patterns of the each disease vary according to socioeconomic standing, females, the elderly and those residing in rural settings are at particular risk.
Statistics have shown that
60% of all deaths worldwide are due to NCDs
80% of these deaths occur in developing countries
42% of these deaths due to NCDs occur before the age of 70 years (premature death)
80% of these premature deaths occur in developing countries
The statistics are quite worrying given the fact that Jamaica is itself a developing nation. It was therefore necessary that decisive actions be taken to stem the tide of this deadly wave, the Ministry of Health has been quick to the draw in that regard with the NCD programme being highlighted as their number 1 priority. The beauty about managing NCDs is that the risk factors are largely modifiable, that is, actions can be taken to reduce exposure and therefore decrease the likelihood of development of the diseases.The four main risk factors for developing NCDs are shown on table 1 below
Main categories of NCDs and the associated modifiable risk factors
Main NCDs
Risk Factors
Tobacco Use
Unhealtdy diet
Physical Inactivity
Harmful use of Aslcohol
Heart Disease & Stroke
✔
✔
✔
✔
Diabetes Mellitus
✔
✔
✔
✔
Cancers
✔
✔
✔
✔
Chronic Respiratory Diseases
✔
The Non-Communicable Disease programme is geared towards not only identifying those at risk of developing disease but also ensuring or facilitating the adequate management of those clients that have already being diagnosed with disease in an effort to prevent complications which may result in premature death.
There are a number of areas of focus for the programme are as outlined
Focus areas for the NCD programme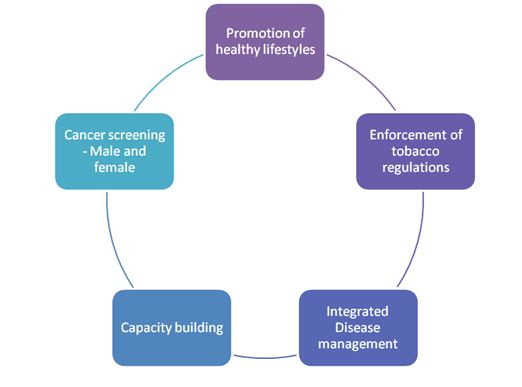 Promotion of Healthy Lifestyles
As the old adage goes, 'An ounce of prevention is better than a pound of cure', hence a priority for the programme is the reduction of exposure to modifiable risk factors for non-communicable diseases and the promotion of health throughout the lifecycle through the creation of health-promoting environments in schools, workplaces etc.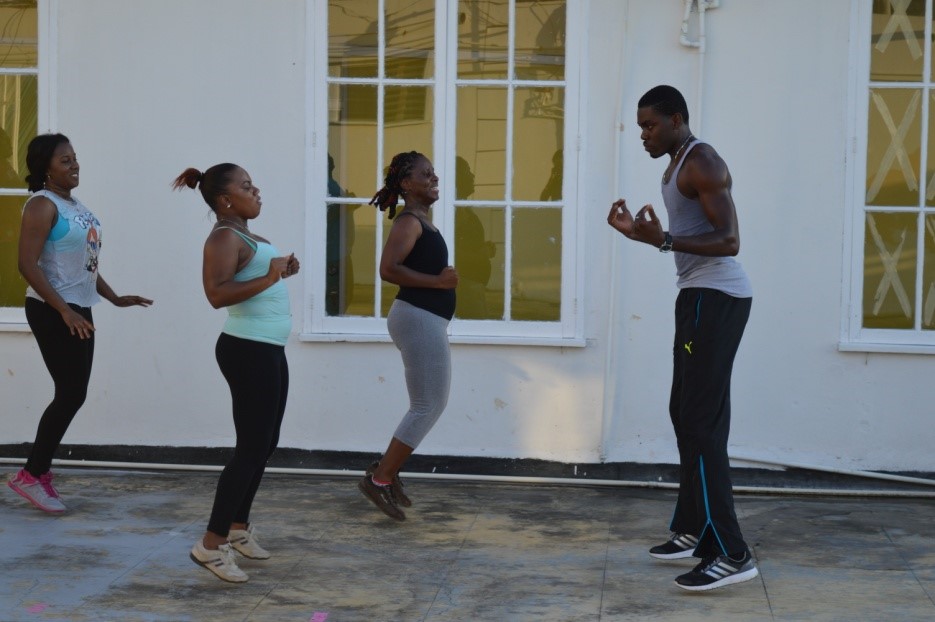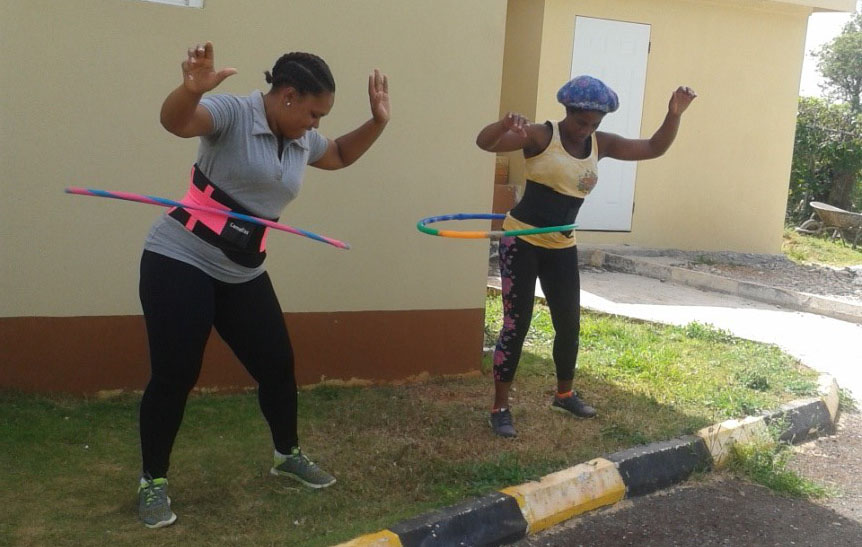 A number of schools across the region have been branded as HYPE (Healthy Youth Positive Energy) schools with several banning the sale of carbonated beverages on school compounds, increasing the education of the youth in regards to health food and lifestyle choices.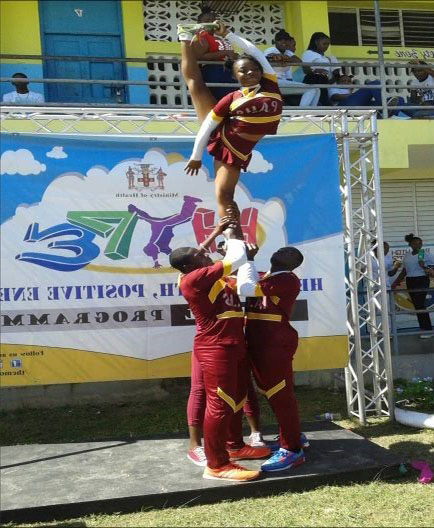 Members of the HYPE school club from Annotto Bay High School
Corporate Jamaica is by no means left out as they are a special area of focus through the workplace wellness initiatives where staff is offered services that would routinely be gotten from a clinic site such as:
Blood pressure testing
Blood sugar testing
Body Mass Index (BMI) testing
Cervical cancer screening
Depression screening and Counseling
The collaboration has been tremendous, with the health sector partnering and offering the services to staff at hotels, banks and public service companies such as the Jamaica Public Service and the National Water Commission. The thrust has reached taxi and bus drivers within their domain when the St. Ann Health Promotion and education team, took it to the streets in December 2015 for their "One stop Driver" event

If you or your organization is interested in getting on board with any of the health initiative feel free to contact the Parish Health Department and speak with the Health Education and Promotion Officer(s):
St. Ann- 972-2227/2215
St. Mary- 994-9979/2643
Portland- 993-2873/2557
Tobacco Cessation Initiative
Tobacco use is implicated in all of the 4 main NCD categories and has been termed as one of the most deadly public health threats.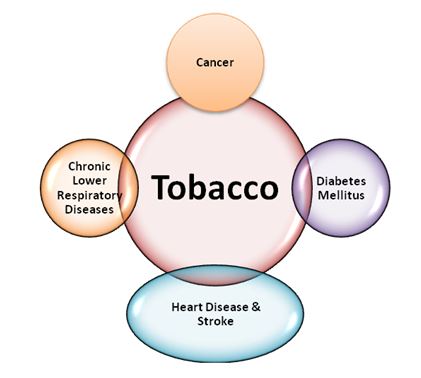 It has been estimated that cigarette smoking is responsible for 71% of lung cancers, 42% of chronic respiratory disease and approximately 10% of cardiovascular diseases (WHO, 2010). Further, data has shown that smoking is responsible for more deaths than the combination of the disease/events cited below:
Human immunodeficiency virus (HIV)
Illegal drug use
Alcohol use
Motor vehicle injuries
Firearm-related incidents
Of note cigarette contains a number of chemicals which are not only toxic to those who smoke but also to others. Dr. Margaret Chan, Director General of the World Organization noted that: "Tobacco use is the epidemiological equivalent of a drive-by shooting. It hurts the innocent bystanders as well as those held captive by an addiction that damages their health."
Of note secondhand smoking is responsible for a whopping 25-30% increase in the risk of heart disease and 20-30% of stroke and lung cancers. Many are wary with good reason of third hand smoking which by definition is generally considered to be residual nicotine and other chemicals left on a variety of indoor surfaces such as sofas by tobacco smoke. This residue is thought to react with common indoor pollutants to create a mix which is quite toxic. According to a 2010 study published in the Proceedings of the National Academy of Sciences journal eleven (11) cancer causing compounds could be found in third-hand smoke. The government of Jamaica has therefore spearheaded the concept of smoke free environments for the citizens of this noble country, the success of which depends not only on enforcement of the legislature currently in place but by the actions of citizens like you who will speak up against smoking in public spaces.
As part of the operations of the Public Health Inspectors plans are afoot to increase the compliance monitoring of public and private entities in regards to the creation and maintenance of smoke free environments.
Cancer Screening
The Cervical cancer screening programme aims at increasing the proportion of females in the 25-54 year age group having a Pap smear over a three year period while providing the follow-up services that are required for abnormal smears. Statistics indicate that cervical cancer is the second most common cancer in women and is the leading cause of cancer deaths in this group. 70% of all cases are as a result of infection with the Human Papilloma Virus.
Cervical cancer is slow growing and Pap smears used to screen for the condition are aimed at picking up pre-cancerous as well as cancerous lesions in the earliest stages thereby increasing the chances of survival. The current screening protocol dictates that all sexually active females should have a Pap smear on a yearly basis which can be decreased to 3 yearly on advice from a physician in the event that 3 or more screens (done annually) have returned with normal results.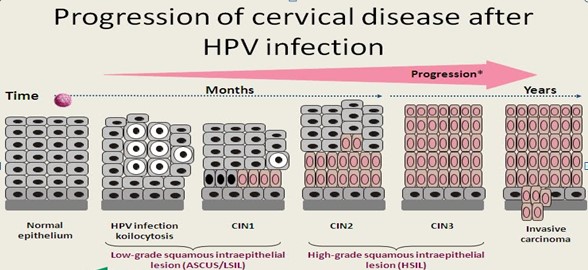 If picked up in the early stages, cervical cancer can be cured, this is simply amazing. Isn't it? The truth however is that despite the facts and the proven benefit of doing a Pap smear most women do not have regular screens done and statistics demonstrate that the majority of women who develop cervical cancer did not have regular pap smears done. The reality is no different in the North East Health Region where on average less than 50% of the target population has a Pap smear done annually.
Persons with cervical cancer are often without symptoms until the condition is advanced. The signs and symptoms that may be experienced include:
Abnormal vaginal bleeding such as
Bleeding after sex
Bleeding after menopause
Bleeding and spotting between periods
Longer or heavier (menstrual) periods than usual.
Unusual discharge from the vagina which may contain some blood and may occur between your periods or after menopause.
Pain during sex (vaginal intercourse).
Women are advised not to wait, get your pap smear done today. Pap smears saves lives!

Number of women in the 25-54 years age group who have a Pap smear done compared to the target population
Pap smears are offered at all type 2 –type 4 Health centres and the symptoms that may be expected post a smear are:
Mild discomfort during and after
Minimal spotting/bleeding
Please visit your nearest health centre for the schedule and get the screen done