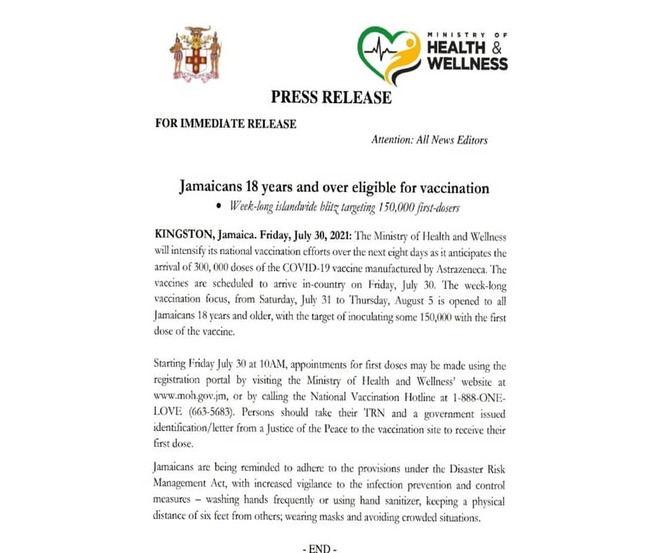 Jamaicans 18 years or older eligible for vaccination
The Ministry of Health and Wellness will intensify its national vaccination efforts over the next eight days as it anticipates the arrival of 300, 000 doses of the COVID-19 vaccine manufactured by AstraZeneca.
Persons 18 years and over can now make appointments for vaccinations. Starting 10:00am Friday July 30, 2021.
Call 888-ONE-LOVE- (888-663-5683) Register online at www.moh.gov.jm